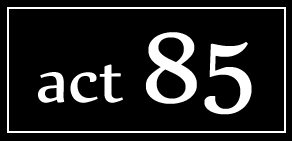 We are Act 85.
We are an integrated entertainment and information technology company responsible for creating intelligent web services.
For more than 10 years our mission has been to create innovative, accessible, and useful services that deliver entertainment and entertainment-related products.
Contact Us:
Act 85
52 Riley Road #398
Celebration, Florida 34747
[voice]
+1 (407) 218-7080
ContactUs@act85.com
Copyright © Act 85. All Rights Reserved.